Hey there!
You love local. You love parks. You love getting high-quality items you'll actually use. And, this your chance to show your love, because the Ally Supply Box has arrived!
As much as I love a cheap frisbee or a new koozie that I can never seem to find when I need it, these are NOT the items you'll find in your Ally Supply Box. Think less junk drawer and more top-shelf. Less scratchy and more snuggly. Less meh and more heck yeah! This is the good stuff! Now, I know you're full of burning questions, so let me answer them.
HOW DO I GET ONE?
I'm glad you asked. All you have to do is donate $150 or more before Monday January 25. Click here, enter your info, and bingo-bango-bongo on Jan 25 we will get yours shipped out!
WHAT'S IN IT?
This box includes a traveler mug, Tinker Steeped Coffee Pack, a custom Penn and Beech candle, and a soft and snuggly long-sleeved hooded shirt!
The Mug: A mug is a special thing. You have a favorite one and all the other mugs know who it is. Well, sorry "World's Best" whatever mug, there's a new tankard in town. This durable double wall stainless steel vacuum construction will keep your drink cold for 24 hours or hot for 6! I don't know why it takes you that long to drink 14oz of liquid but the option is available. Enjoy the classic shape with a trendy powder coating and The Park Alliance logo to prove you support parks.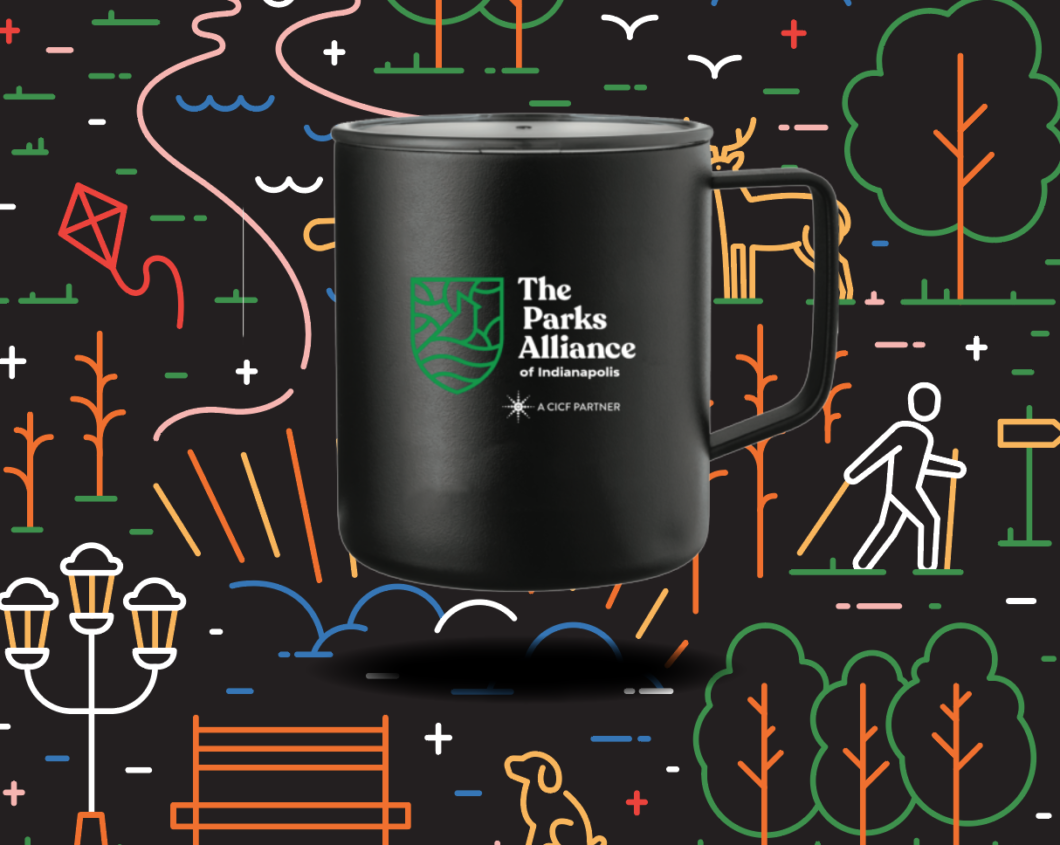 The Coffee: I hate to say it, but this Tinker Coffee Pack is going to bring you great joy followed by sadness because you'll be left wanting more. The good news is you can always get more Tinker Coffee and you should! It pairs best with your new mug.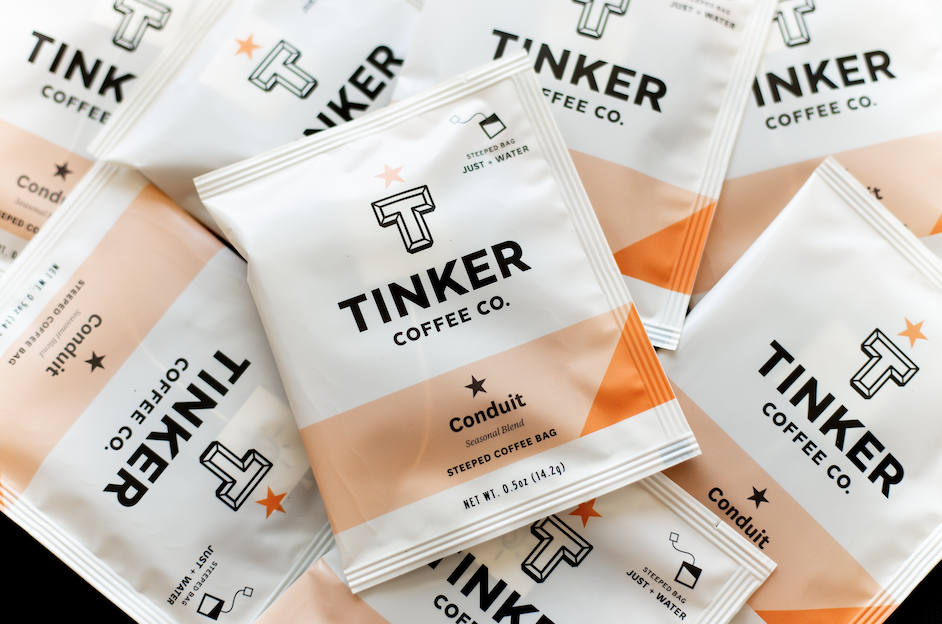 The Candle: It's lit (when you light it)! I never understood why some candles were cheap and others were expensive. They're all the same, right? WRONG! Penn and Beech knows their wax! This custom candle is long lasting and will bring you warm feelings of summer with smells of fresh cut grass. It will also bring you trace amounts of actual physical warmth.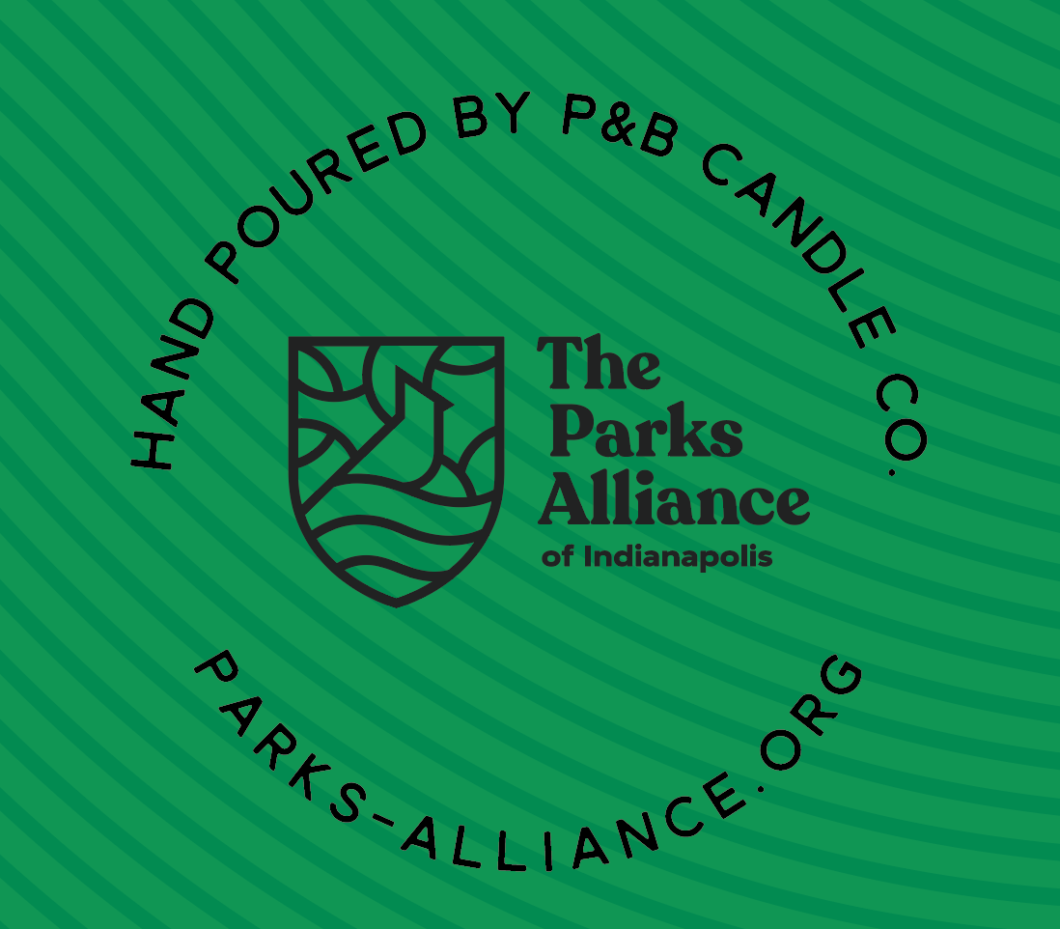 The Shirt: I get it. You have a million shirts, and you don't need another. But for this shirt, you're going to want to make some room. First of all, this is not your typical shirt. It's super soft, has long sleeves, and a hood! Perfect for snuggling up on the couch or going out, this shirt will fit you like a warm hug.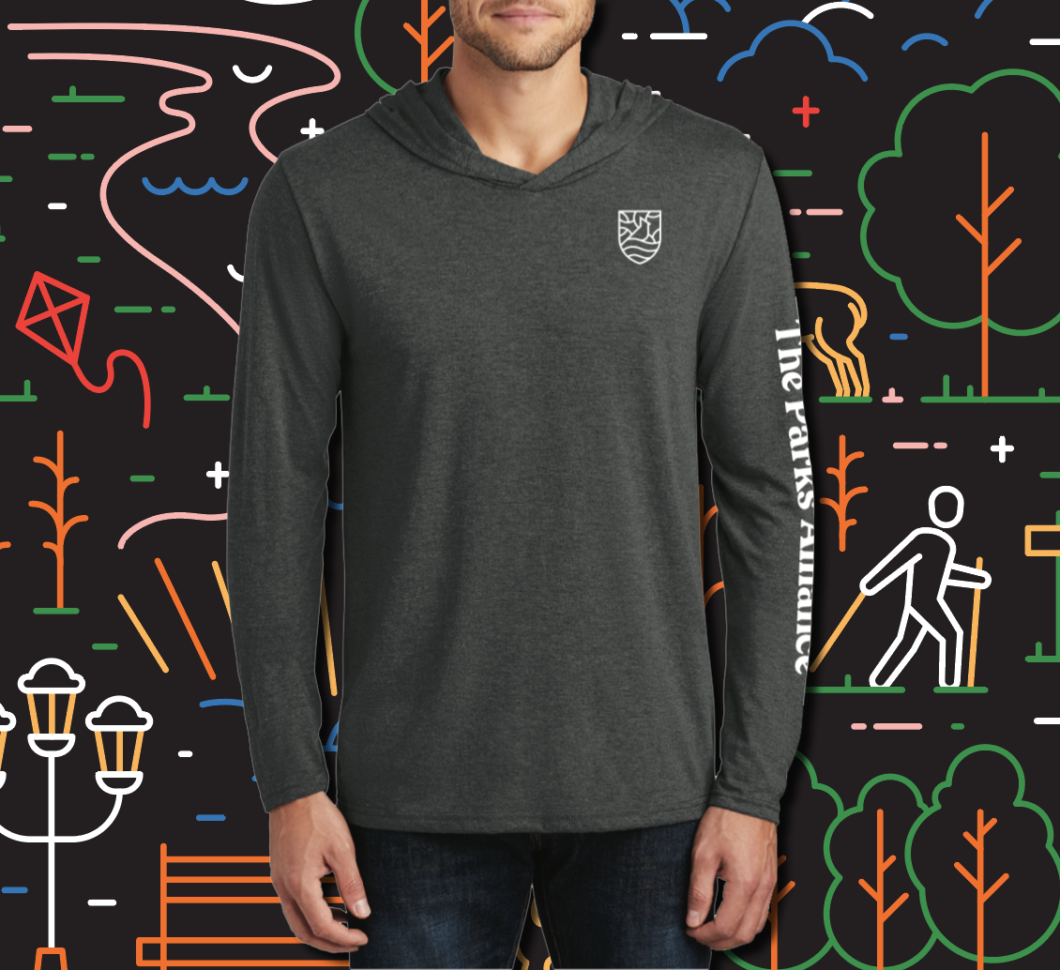 WHY WOULD I WANT ONE?
Well… if the reasons I listed above didn't do it for you, let me drive it home! When you get a box, you are supporting local, supporting parks, and supporting the future of Indy! Your donation directly supports The Parks Alliance of Indianapolis so we can help maintain, program, and improve our public spaces. We take your dollar further! Your donations allow us to identify funding through grants and corporate giving like the $9.2 million grant we were awarded for the Thomas Taggart Memorial Amphitheater.
CAN I GIFT MY BOX TO SOMEONE ELSE?
Sure! You make the donation and we will send it to the address of your choice! Now go ahead, click here or the orange "donate" button to the right and get your box!